Thank you for an incredible year! We loved baking for you!
Welcome to Amazing Cakes!
Here, our focus is on providing delicious,  high-quality products and ensuring customer satisfaction.  We will do everything we can to meet your expectations!
Our menu offers a wide variety of desserts to choose from: including wedding cakes, special occasion cakes, pastries, cupcakes, and much more!  
Enjoy browsing our website, and if you have any comments or questions, please don't hesitate to contact us.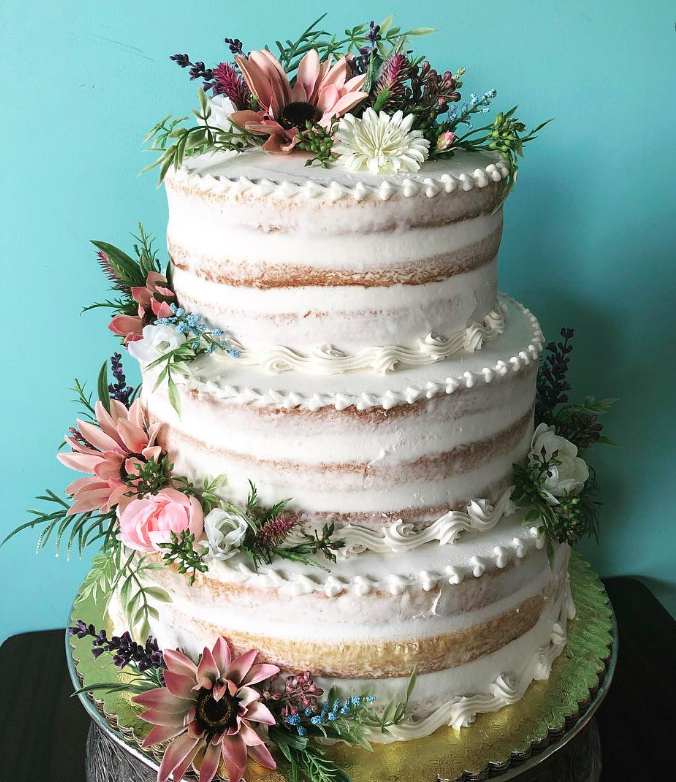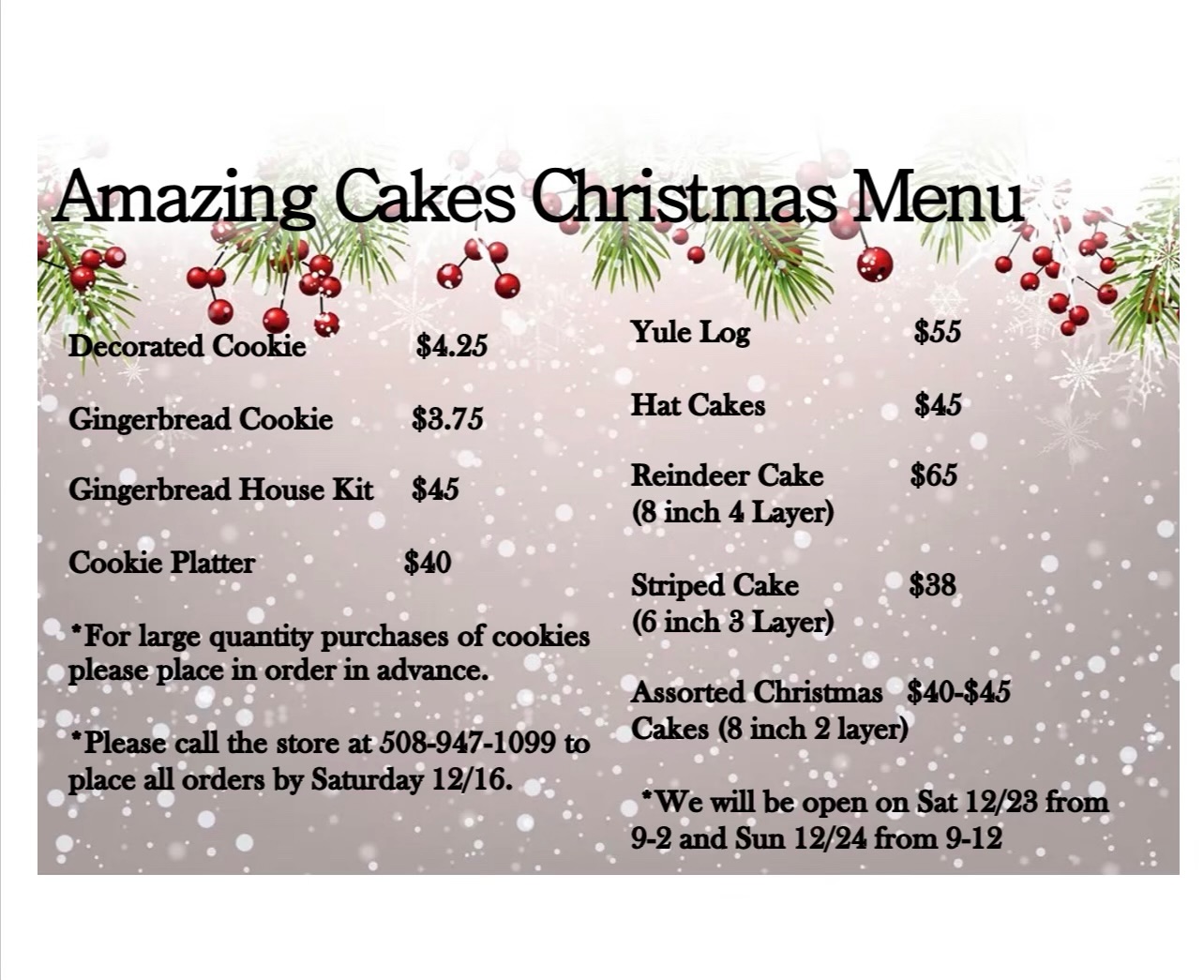 Scroll through the images below to see
our holiday cakes and cookies!

"I met with Christine to design a three-tiered 50th-anniversary cake for my parents' celebration. Christine was extremely friendly, attentive, and experienced, to say the least. I had a few pictures and ideas, and she was very attentive to all of the details. The cake came out more beautiful than I ever could have imagined! Not only was it the most beautiful cake I had seen, but everyone kept raving about how delicious it was too! I would highly recommend Amazing Cakes to anyone who would like a quality cake with beautiful craftsmanship and design!" – Gabriela
"I had my daughter's bridal shower yesterday. I had met with Christine at Amazing Cakes for her assistance in choosing the cupcakes I was looking for and how to decorate them to follow a theme. She is so easy to work with, and the cupcakes were "AMAZING." I was told many, many times during the shower and after it was over that they were delicious and they wanted to know where they were from. I will definitely use them again…Thanks Christine" – Cheryl
"Great cakes and cookies. I would have liked it if they did bakers dozens on the cookies so I could have tried the one I bought to share at Xmas, but everyone else liked them." – Amy
"The Jeep Cake was delicious, and the artwork on the cake was amazing! I would highly recommend them." – Sharon